A Place to Meet with God We ourselves are the church, and where two or more are gathered, God is with us. To meet with God and encounter His presence.
​
A Place to Connect with Others We believe that our purpose can be found through building Kingdom relationships with those that God has placed in our paths.
A Place to Grow Together Our hope is that you can know God in deeper ways, find freedom, discover your purpose, and make a difference in ways that couldn't be accomplished alone.
A Place to Serve our Community At First Assembly, we believe that God has a purpose for every single person and our goal is to help them find it. We are certain that you will find a place to be released into the ministry God has for you.
​
A Place to Reach Out We provide multiple ministry opportunities weekly and also throughout the year to reach the lost and hurting in our community.
A Place to
connect

with others,

grow

together,

serve

our community and

reach

the lost through spirit empowered, life giving, christ centered ministry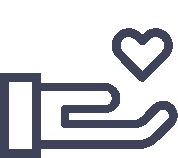 "Each one must do just as they have purposed
in their heart,

not grudgingly or under pressure,
for God loves a cheerful giver."